Winter Cup 2017/18
Click here to find out more about our Winter Cup running throughout 2017 to 2018 Read more.......

Winter Cup Results
Click here to view the latest results from our winter league here at Moray GC Read more.......
Galvin Green Dash INSULA sweater

view other products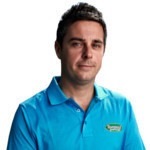 You won't need to run around looking for anything else once you've tried on this Dash sweater, which combines several useful features to make this a fantastic all-round package.
Galvin Green's INSULA garments are noticeably soft to touch, something that we'll all appreciate. This special fabric offers exceptional breathability with thermal regulation to keep the body warm and comfortable.
Key features include:

Front chest pocket that's ideal for your scorecard
Padded shoulders to make carrying your bag more comfortable
Soft, stretchy and snug that is specially developed for golfers
INSULA fabric provides long-lasting thermal insulation
The Dash is the perfect mid-layer to wear under a jacket or as a top layer over your shirt on a cooler day, making it a versatile option for your wardrobe.