2 x 18 hole golf course designed by Old Tom Morris and Sir Henry Cotton Moray Old is a challenging round of golf, but your good shots will also be rewarded. It is a fair test of true links golf and many visitors return again and again to take on its challenge. You will have the opportunity at some holes to throw the ball right onto the greens, whereas for other shots you will get the chance to pitch and run. As former Masters and five times Open Champion Tom Watson, said - "It took me a number of years and visits to Scotland, before I caught on that links golf was the really traditional way to play the game, and above all, that it was fun!". As well as the challenging Moray Old Championship Course, the Club is also delighted to offer to you a second, but also challenging, 18 hole links course. Converted into 18 holes in 1979 by the late Sir Henry Cotton, the Moray New is somewhat shorter than Moray Old, however, its tighter fairways and smaller greens make it a fine test of true links golf. If you have the time when visiting to play 2 rounds, we highly recommend to you a round on both of our courses." Visitors not permitted on Old Course before 10.00 am nor between 12 noon and 2.00 pm A deposit of £10 per person is required to confirm booking.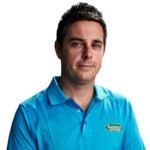 John Murray - PGA Head Professional
- Born Elgin, Scotland
- Honors Degree in Leisure & Recreation Management
- Scottish PGA Trainee of the Year 2004/2005
- Frankly Certified Putting Instructor
- Graduated in 2005 finishing 5th in the country in final PGA exam
- Worked at the 5 Star Gleneagles Hotel & Golf Courses for 8 years
- Head Professional at Moray Golf Club since 2009
- Fully Stocked Shop and offers Coaching, Club Fitting and Repairs to Members and Visitors
---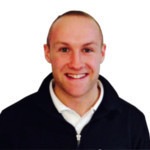 Derek Ramsay - PGA Professional
- Born in Elgin
- BSc Honours Degree in Psychology
- TPI Certified
- TPI Certified Junior Level 2 Professional
- TPI Golf Level 2 Professional
- Scottish PGA 3rd Year Trainee of the Year 2017
- Scottish PGA Assistant of the Year 2017/2018
- Graduated 2017 Finishing 9th overall for his 3 Years PGA Training
- Boditrak Certified Professional
---
Winter Cup Aggregate Scores
Find out the latest standings in the Winter Cup. Read more.......