Click and Collect
This is a website where you can buy golf equipment. It helps us to expand our product range that we are able to offer you. If I don't stock it here in my shop and it's available on the Click and Collect website, then you can pay for the product and have it delivered to our shop free of charge.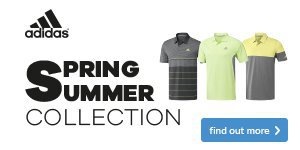 Just landed…
We've recently taken delivery of a whole host of stylish golf-specific polos and sweaters in-store that are new for 2019, as well as footwear, so be sure to pop your head in soon.
Winter Cup 2018/19
Click here to find out more about our Winter Cup running throughout 2018 to 2019 Read more.......
Winter Cup Aggregate Scores
Find out the latest standings in the Winter Cup. Read more.......