CAPRO Cup Qualifying
How the qualifying works for the CAPRO Cup. Read more.......
CAPRO Cup Standings
The current standings from our Capro Cup. Read more.......
Winter Cup 2019/20
Click here to find out more about our Winter Cup running throughout 2019 to 2020 Read more.......
Cleveland Huntington Beach SOFT Putters
view other products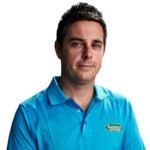 We can't keep our eyes of the scintillating looks of all six shapes of Cleveland's Huntington Beach SOFT range of putters. However, there is much more to these than just style.
The Diamond CNC milling pattern features deep grooves which provide a soft, confidence oozing feel. In addition, Speed Optimised Face Technology provides consistency in ball distance even when you strike it off-centre.
Key features and benefits include:
Optimised weight distribution provides stability for straighter putts
Diamond CNC milling pattern grips the ball for a soft feel and on-line putts
Speed optimised face technology provides consistent distance on your putts
6 shapes provide an option for every style of stroke
Soft 304 stainless steel provides exceptional feel
You have everything to gain and nothing to lose by booking in to give the Huntington Beach SOFT putters a go.