Winter Cup 2018/19
Click here to find out more about our Winter Cup running throughout 2018 to 2019 Read more.......
Winter Cup Aggregate Scores
Find out the latest standings in the Winter Cup. Read more.......
Lynx Black Cat Hybrids

view other products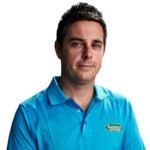 This hybrid looks great behind the ball, and comes in three different colours so you can match it to your set.
This powerful Black Cat hybrid has been designed to be easy to launch and forgiving if you miss the middle, which is a perfect combination when needing to tackle tricky escapes and long approaches.
Features and benefits:
Fixed sole weight makes it easy to launch on a penetrating flight
Cup-face design generates faster ball speeds for more distance
Effective Energy Transfer technology delivers bigger sweetspot
Available in 3 (17°) and 4 (21°) head options
Available to custom fit with a range of shafts
Black, red or blue head colour options